Whether you prefer organic or non organic pampering we have tried some real treats for you.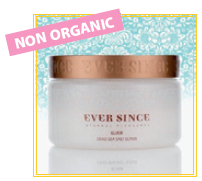 EVER SINCE BODY SCRUB
Smells and feels amazing. Skin feels much younger and completely smooth after applying the scrub.
Packed with minerals from the Dead Sea and strongly scented. £34.99
www.eversince.co.uk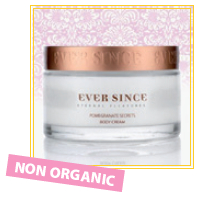 EVER SINCE BODY CREAM
Smooth and instant this pomegranate cream is very concentrated and will last for a very long time. We were especially impressed by the look of our hands and nails after we applied it. £34.99
www.eversince.co.uk



SEYCHELLES BATH FOAM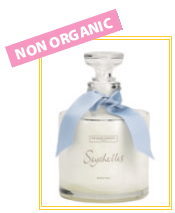 From The White Company, beautifully packed in a stylish decanter and smells divine. Feeling of pure luxury in the bath! £25
www.thewhitecompany.com



With all products certified organic, and with the most experience in the organic industry, "Green People" products are fabulous! We could not help but choose a few.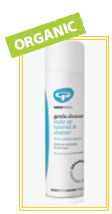 GENTLE CLEANSE
93% organic with Aloe Vera, Chamomile and Marshmallow. We found this makeup remover divine.
Afterwards, your skin feels smooth and drenched in moisture. Smells edible! Good size.
£16.95 at www.greenpeople.co.uk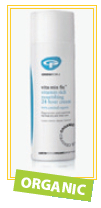 VITA MIN FIX
Smooth, beautifully scented organic cream. It lasts for 24 hours so you can put it on in the morning or at night. As with all Green People products this cream smells very fruity. Peachy glowing skin in the morning! £14.95
www.greenpeople.co.uk




EYE GEL
Skin instantly firmed with a cool feeling around the eyes. Fresh scent and handy small tube, fits in the handbag or pocket. £8.50
www.greenpeople.co.uk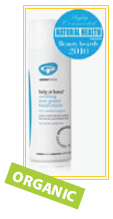 HELP AT HAND
Lovely, non-greasy and fresh scented hand cream. We applied it on very dry hands and the change was instant. Fresh look and feel all over including nails. Sturdy packaging suitable for a handbag. £9.95
www.greenpeople.co.uk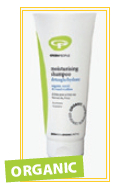 MOISTURISING SHAMPOO
Finally, an organic choice for frizzy hair! Hair smooth, glossy and easy to detangle afterwards. Big pack and goes a long way. £10.95
www.greenpeople.co.uk
Please follow and like us: