We are starting the 'Berkshire Woman Book Club'. Read our reviews, and send us your suggestions.

BIRTHING FROM WITHIN by Pam England and Rob Horowitz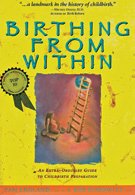 "Birthing from within" by Pam England CNM, MA and Rob Horowitz PhD is not a new book on the market (first published in 1998) but it is quite a unique one. It gives an interesting view from both a medical and "natural" sides about the ever-present birthing debate.
Pam England is a midwife and also a natural birthing expert. As an experienced medical midwife Pam warns modern woman about the pitfalls of medical birth, overuse of painkillers (especially epidurals) and explains logistical reasons for this growing trend in modern birthing culture. But she does not stop at this.
Drawing heavily on cultural mysteries associated with childbirth from all over the world, Pam and Rob empower the modern woman and give her practical strategies which can be used by any woman, anywhere on the planet without having to fall back on the medicalised child birthing process unless she decides she wants to. The book emphasises the importance of the birthing woman's freedom of choice during childbirth and warns against pressures woman are often put under to "get on with it" and have a baby in a busy modern medical environment. According to the authors this very ability to decide for herself (unless her or her baby's life is in danger) is the single most important thing woman should be given a chance to do during childbirth. This is backed up by careful explanation of the mechanics behind the processes of natural birthing of women in the past. At times the book is almost mystical in its approach to the spiritual side of childbirth.
What I found most interesting about this book is the fact that it did make me question the validity of thought that a woman needs help during normal childbirth from something outside of herself, other than the patience of a birthing partner who can be anyone the woman feels comfortable with. The crucial importance of time during childbirth never occurred to me until I read this book.
The book does not forget fathers and their role in pregnancy and birth. Some rather unusual but interesting ideas are suggested to expecting parents to try out and explore for themselves.
The book is certainly unconventional but so is the subject. No two women carry their pregnancy and childbirth in the same way and the book emphasises this fact.
"Birthing from within" is a must choice for any woman who wishes to explore the symbolism of her pregnancy and dig deep into her ancestral female heritage and its wisdom. It is for any woman who wishes to find her own place in the line of women who birthed before her and pass it on to her own daughters.
"Birthing from within: An Extra-Ordinary Guide to Childbirth Preparation" is available from Amazon
ONCE UPON A POTTY by Alona Frankel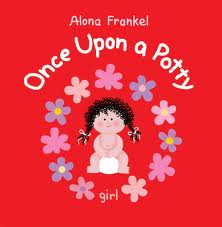 "Once Upon a Potty" by Alona Frankel is a book we chose for two different reasons. First being the fact that there are two versions: one for girls and one for boys and second that it is actually made from the child's point of view.
Many children have a fear of letting go on the potty and need the important aspects of bodily functions explaining to them. This book does exactly that. We tested it and it has proved to be the most useful book for potty training. It explains clearly and simply to a small child what their body does and why. It also frees children from fear of failure. It gives clear examples of not-so-successful potty moments and reassures the child that this is expected and therefore ok. It makes the whole "potty experience" natural and easy to understand for children. Best buy!
Once Upon a Potty – Girl and Once Upon a Potty – Boy
are available from Amazon.

---
THE CONTINUUM CONCEPT – In Search of Happiness Lost – by Jean Liedloff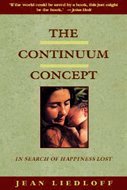 In our view Jean Liedloff has written a revolutionary child development book. This book revolutionises understanding of the basic mechanisms and history of what is known as 'attachment' in modern society. The book is the result of extraordinary research Liedloff conducted while spending two and a half years in South America (Venezuela) within a "Stone Age" Indian society unspoiled by the modern ways of living.
In this book she explains the fundamentals of stone age child rearing and its extraordinary results with the behaviour and personal happiness of children and furthermore of the grown-up members of their society. If you can't imagine a society without toddler tantrums and teenage rebellion you might want to take a peek inside. The strategies and insights from this book are highly applicable to any child and any mother anywhere on the planet.
If you ever wondered 'how did the cave woman do it' without health visitors and a library of child development books this is the book for you!
The Continuum Concept is available from Amazon.
SISTER OF MY HEART by Chitra Banerjee Divakaruni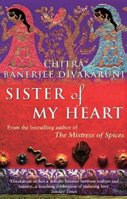 From the author of 'The Mistress of Spices' which was made into a quite mediocre movie, 'Sister of My Heart' is a gem of a novel. Set partly in India and partly in California the book has a powerful and colourful narrative. It is a story about two female cousins whose lives take unexpected turns after a family tragedy. After their marriages are arranged it looks like they will never meet again. The emotions are very tangible and so is the highly charged, colourful atmosphere throughout the book. It's an intense tale surely lived by millions of immigrants world-wide, an excellent piece of storytelling and easy to read. The writing is powerful and lyrical in parts, a tale tangled with mythology and reality as are most of Divakaruni's novels. A compelling page turner ideal for the holidays.
Sister Of My Heart is available on the Kindle
EMPRESS ORCHID by Anchee Min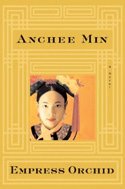 'Empress Orchid' is an intense historical novel set in the Forbidden City in China. Like most fairy tales this one is of a poor girl striving to become a favourite wife of the Emperor. Set in a highly treacherous society of numerous concubines this tale is about the dangerous life within the Emperor's city- guarded by eunuchs and riddled with lies and back-stabbing while appearing highly profound and erotic on the surface. An intriguing tale based on a true story of China's very last Empress this book is packed with most interesting people while offering an amazing insight into the lives of historical characters in the Forbidden City. Another excellent holiday read.
Empress Orchid is available from Amazon.


Please send us your suggestions for books to include in our Book Club pages.

Please follow and like us: