What a time of the year this is in the garden! By now the threat of frost should have gone, but a piece of fleece kept handy in the shed may just save some plants if our British weather serves up a surprise. However if all goes well we can get on with tending to our horticultural charges unhindered. The days are longer, the weather warmer and with some rain everything is growing like mad. Gosh, where do we start as everything wants attention at once?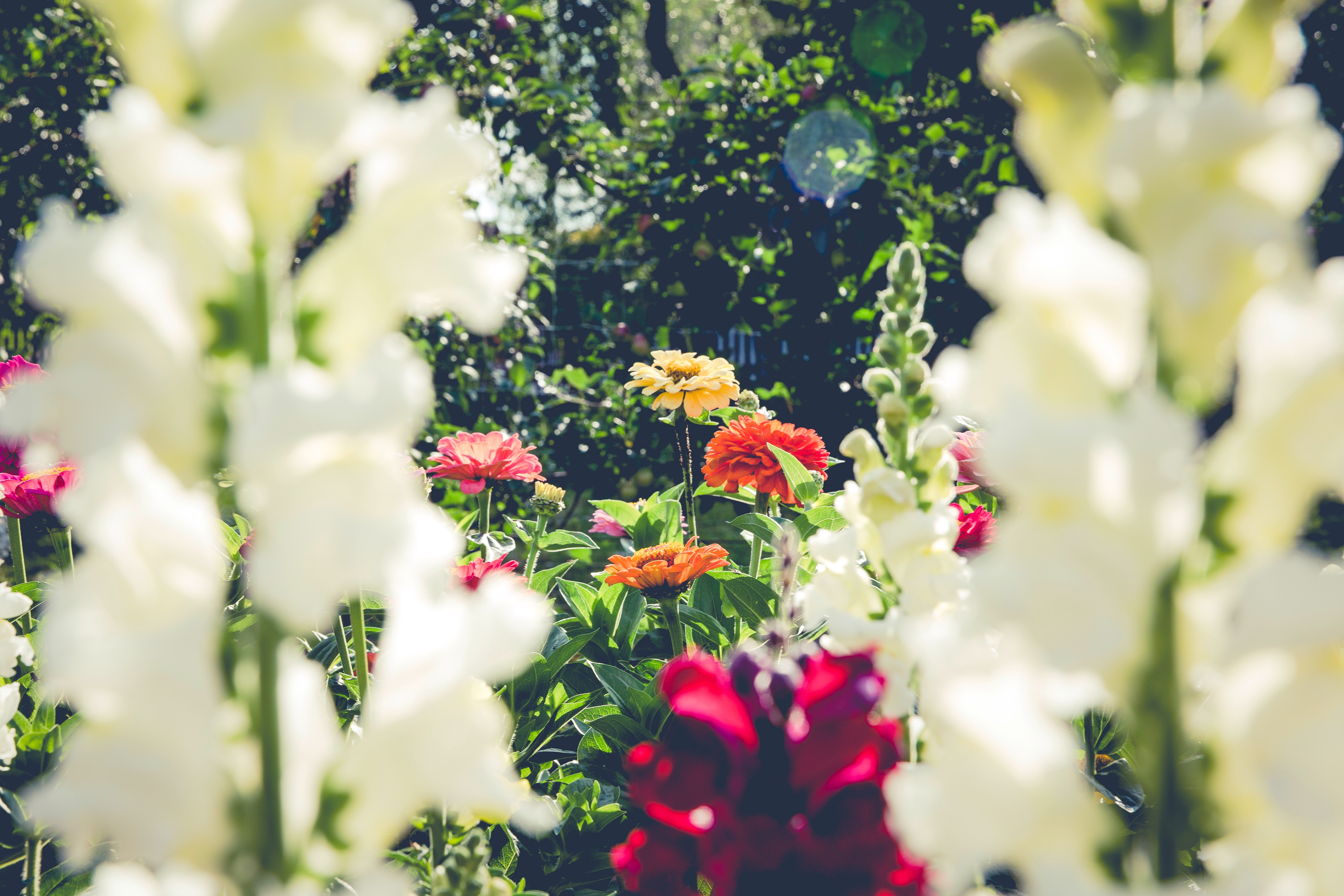 First we can now safely put out the summer bedding. Over the last few weeks the garden centres have been packed with an array of bedding plants. Many will be old favourites, but each year something new pops up with a different habit or colour. When buying the plants think about where you want to use it. The same species can be bought in a trailing habit or an upright habit. The trailing forms are better in hanging baskets or pots, whereas the upright are more suited to garden beds. For planting in garden beds make sure the soil has been well loosened and some organic matter added with a slow acting fertiliser such as chicken pellets or blood fish and bone. Water-in the plants after planting and keep them well watered until they are established. Feed regularly during the summer season.
Summer bedding plants in pots are great fun to do. Make sure that you have some crocks in the bottom of the pot to ensure drainage then put in some good organic peat free compost. Include some water retaining gel to reduce the frequency that you need to water the pot. Some of these gels also include plant food, so that will reduce the need to feed the plants for a few weeks at least. Let your imagination run wild and pack in the plants such as the perennial favourites, pelargoniums and others such as begonias, petunias, nicotianas and dianthus. The list is endless. You can mix and match your colours but a large pot with a group of colour matched plants can look very striking and sophisticated. Spread them around the patio or at focal points where they can grab the eye. The pots can also be moved around as needed to fill spaces as the bedding in the borders fades, and can be used to add a splash of a different colour or to blend in with a colour scheme. Two pots of dianthus next to a bench are great for making a rest in the sun a scented experience. One large begonia in its own pot also makes a dramatic statement or a focal point in the right situation. The creation of a pot of bedding plants is an ideal project to introduce a small child to gardening. They can select their own pot and plants then plant them up. They can then spend the summer watering and tending their own mini garden.
Your choice of tomatoes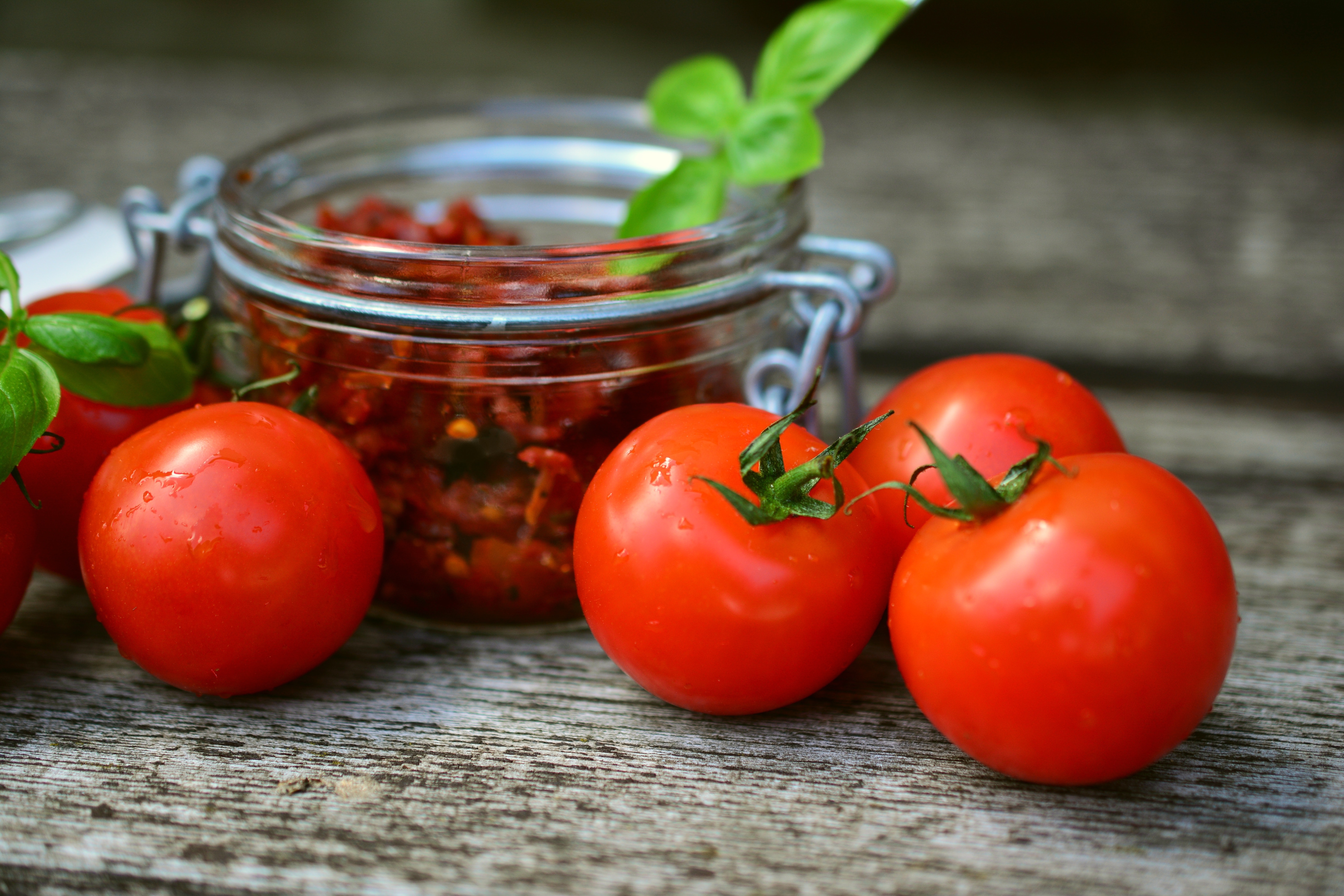 Now is also the time for planting tomatoes outside. While tomato blight can be a problem for some people, I still manage to get a very good crop every year while growing them in tubs and pots outside. Change the compost each year and use a good organic peat free version with feed and water retaining gel as used for the bedding. Stand them in a warm sunny part of the garden. The plants will need support and regular watering throughout the summer. Tie the plants to a stake gently as they grow and remove the small shoots growing between the leaf axils. Start feeding with tomato feed once the first truss of fruits has set and water regularly. Irregular watering can cause the fruits to put on a growth spurt and split the skins. The choice of plants is enormous, but note if they are not recommended for growing outside. While there are many old favourites such as "Gardeners Delight" that do very well, there are a wide range of alternatives that are now available. There are cherry tomatoes, plum tomatoes, trailing versions for pots and hanging baskets, and all in a range of colours, from yellow through to black. I was very pleased with some black tomatoes that I grew three years ago. They looked beautiful and tasted, as one would expect,- like a beautiful tomato.
For anyone going on holiday to the Loire Valley and who enjoys a tomato, I would recommend a visit to the Château de la Bourdaisière. They grow some 650 varieties of tomato there and are open to visitors, who can tour the park and enjoy a snack in the café. The chateau is also a hotel, and while it is some time since I stayed there, it was a delightful experience. I remember also buying some organic seeds for some stripy tomatoes, from their shop, and they lasted me for many years. https://www.labourdaisiere.com/ . It is in Monlouis-sur-Loire, not far from Tours.
Tidying up
Now we can look at some tidying up. Some plants will have already flowered and can be cut back so that they will produce another flush of flowers later in the season. Alchemilla mollis and hardy geraniums are suitable for this treatment. Bushes can also be cut back after they have flowered early in the year. Choisya, Weigela and Ceanothus can be pruned to shape or to fit into the space. We all buy a plant in a pot from the garden centre, only to find a few years down the line that it is taking over the garden. Choisya can grow very large but will not suffer from being cut hard back. It may look a little bare at first but will soon green over and can be kept in shape. Again they may flower a second time later in the year. You have also just time to do a "Chelsea chop" (so called as the cutting back coincides with the time of the Chelsea Flower Show) on some of your perennials. Cutting back some perennials, such as Phlox, Echinacea or Asters by a third, can make the stems branch out to produce more flowers. The snag is that they flower later than they would have done, so you can spread your season by only cutting back some of them. The uncut plants flower first and the chopped ones later.
While you are cutting things down, now is the time to trim box bushes to keep them neat and in shape.
Strawberries come into season this month. You will have planted them up long ago and they should be flowering and producing fruit by now. They need sunshine, plenty of water and regular feeding. Mine are in a strawberry pot and need constant attention. When I planted them up I gave them my usual organic peat free compost with slow release feed. I started with the lowest layer and worked my way to the top. To get the water down to the lowest layer, I put in a narrow plastic pipe, with a second shorter one to allow the water to reach the roots of the upper layer of plants. Now when I water them the water can reach the lower layers of plants without soaking the surface too much. I have also put a net round them as the blackbirds love them.
One of the great benefits of summer is the availability of fresh herbs. These are plants that again can be grown in pots, so they are suitable for gardens of any size. Indeed to have the herbs in pots close to the door nearest to the kitchen is ideal. They need good drainage so mix in lots of grit with the compost and do not over water them. It is probably preferable to put mint in a pot anyway as they can take over a whole plot if put in the ground.
Perhaps I can give a word of warning about the mullein moth. The moth lays its eggs on verbascum as they are mulleins, and when the caterpillars hatch out they feast on the verbascum avidly. They are very jolly looking creatures having a grey body with yellow and black markings. They also look as though they are wearing yellow "wellies"! While nice to look at they can devastate a plant and on occasions I have had to cut the plant down to the ground and then destroy it. The plant comes back again so is none the worse for it. While talking about verbascum plants, I must say that they are very easy to propagate from root cuttings. So if you fancy some extra plants, wait until the plant is dormant in November. Select a good strong root about the thickness of a pencil and cut it into pieces about two inches long. Make a horizontal cut at the top end and a sloping cut at the bottom, so that you put them into the compost the correct way up. Use a mixture of compost and grit in a pot and push the cutting in. Water and then grow under cover. Thinner roots can be grown horizontally and just pushed below the surface of the compost.
Other jobs to keep an eye on at the moment are first of all make sure that you have your codling moth monitoring station in place in any apple tree. This is the time of the year that the moths are flying and their grubs make a mess of otherwise lovely apples. Another thing is of course to keep up with the staking of growing plants and the dead heading of plants that can keep producing more flowers for many more months if you stop them from setting seed.
Now we can also think ahead to some colour in the autumn. So make sure that you are ready. Leaves and berries can give us colour when most flowers have faded and I have found that Callicarpas produce a beautiful show of bright purple berries in October and November. They can grow eight feet tall and they have delicate insignificant flowers in the summer. However in late autumn they come into their own. Having two plants will produce a better crop of berries, but one will suffice. Place your plant near to a pyracantha and the two together will put on a brilliant display. The birds kindly leave the berries until after they have finished off the hawthorn and the cotoneaster.
Enjoy your June in the garden.
Please follow and like us: