Forget the Plain Jane this summer. Be ready for a new way of dressing, because guess what ladies– everything is permitted and print is in again! One of the most exciting periods of the year, at least where fashion is concerned, is certainly the spring-summer season.

The Ultimately chic combination will be a long narrow skirt with a high slit worn with a loose cotton top as the most suitable combination during the day. In the evening and for festive occasions, however, select a dress. Print is everywhere and flowers are again on dresses, skirts, blouses, fashion accessories, lingerie. And some of the most popular trends in the last couple of seasons, such as stripes, dots and colorblock remain in the wardrobe. This season greens and yellows will be most popular with purple and pastel colors close behind.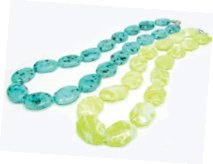 Purple may not be the most popular this season, but it is still quite present in the collections of the world's leading designers for Spring/Summer 2012. Purple can be used most easily in accessorizing.
You will not go wrong if you select cool shades of pastel colors. If you feel scared by strong tones, choose shades of cream. Pastel shades in ice-blue, mint ice cream, champagne, dusty pink and pale iris are all in. Remember: the more subtle 'washed out' shades of pastel colors are very easy to find and can be combined with almost anything. However, there is no 'overdose' in colour as all shades are seen in the collections of Dolce & Gabbana and even Louis Vuitton.
Green is the queen of the spring and summer 2012. Green clothes, green fashion accessories, almost all shades of green will be popular and indispensable in combination with other colours. Fashion designers this springare inviting us into nature, therefore green in all combinations is just fine. Yellows will also mark the spring and summer fashion this year. Anything in yellow will go; trousers, dresses, skirts, shirts, shoes, handbags, swimsuits, and even sunglasses. Look for Marc Jacob if you wish to stand out or wish to introduce stunning metallics into your wardrobe. Jacob also uses shocking yellow this season and it looks gorgeous!

Shoes This year we are again expected to wear the all-loved platform. Yes, the favourite footwear of almost all women, irresistible heels of about ten inches, but more comfortable than most comfortable shoes. The combinations are endless; you just have to choose the best for you, and of course consider a staple pair of wooden platforms.

Accessories Shoes, bags and jewellery this season will be more exciting than ever. If it happens that you really do not have inspiration to dress for an occasion, look for a solution in a good piece of jewellery because it is always effective. This year necklaces are very popular. Also a mix of chunky bracelets in different patterns will be a big trend. Handbags are luxurious and exciting in vibrant colours and animal patterns. Even Louis Vuitton has pastel metallics in his evening handbag collection.

Swimwear With the classic, timeless models in black and white, which are an essential ingredient of every swimsuit collection, there are plenty of popular floral patterns this season. Polka dot is also still in. This year the most popular patterns are wildlife with exotic tropical details. Combine print with cool metallic shades.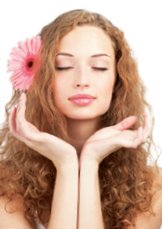 Hair This season the hair must be in motion with waves, lively and full of volume. The hair accessories can be anything from a fake to a real flower as the "nature girl" look is everywhere.
(by Tamara Nisevic)
Please follow and like us: