We've tested some more organic, and non-organic skin products. We searched for good quality products that don't come with too high a price tag, and selected a few we liked the most.

Estee Lauder
Time Zone Anti-Line/Wrinkle Eye Crème 15ml

Smooth cream, refreshes the eyes instantly. Good size for usually very small eye cream packages.
Origins
Starting Over Age–erasing eye cream with Mimosa 15ml

Smooth cream which feels very fresh. Eyes feel tighter immediately after application.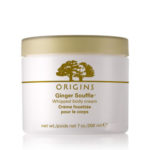 Origins
Ginger Souffle Whipped Body Cream 125 ml

This body cream smells edible! It is smooth and leaves the skin well moisturised. Lovely feeling of
natural ingredients.
Estee lauder
Sparkling Clean Purifying Mud Foam Cleanser 125ml

A little bit of this goes a long way. Skeen feels clean, tingly and tight after cleansing. After moisturising skin feels smooth and soft. We found this one best for oily spot prone sensitive skin.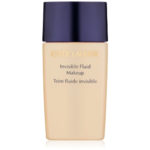 Estee Lauder
Invisible Fluid Makeup 30ml

The fluid literally soaked up into the skin and disappeared, taking our imperfections with it. Once on no one can tell you are actually wearing makeup. We loved its invisibility. Handy pack for makeup bag.
Please follow and like us: