We thought we'd give you a treat for the International Women's Day and have a chat with Jess Robinson, an incredible singer, imitator and an actress. You saw her on Britain's Got Talent. She is such fun and incredibly talented. Listen to her sing here!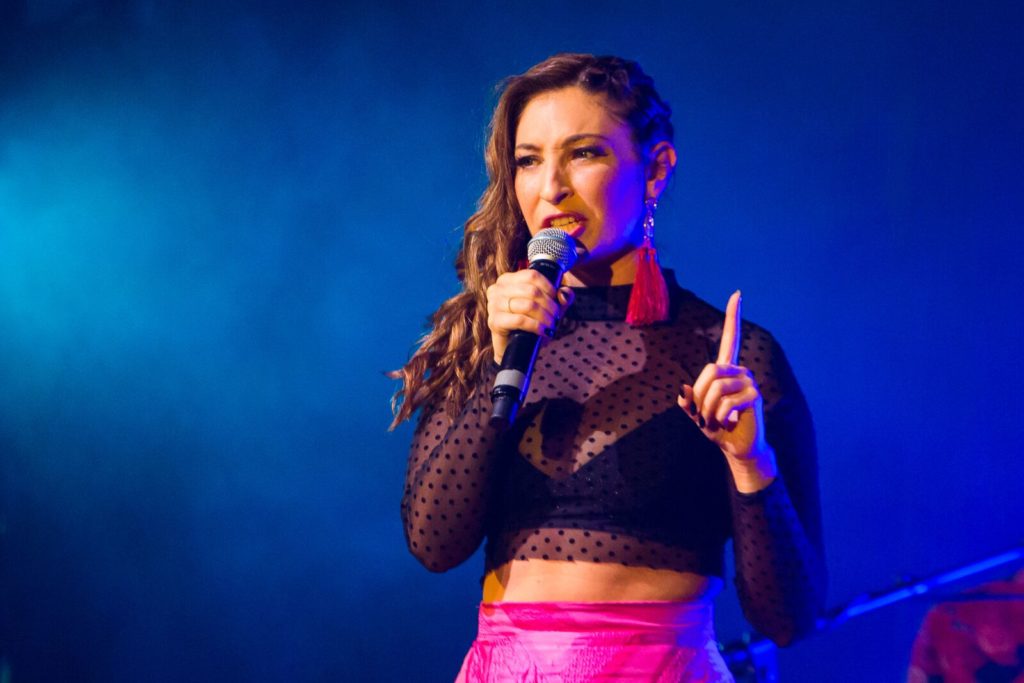 BW: I must say I am going to start by asking a question everyone wants the answer to: Where did you learn to sing like that? What a versatile voice. Its incredible!  Obviously you are an actress. I presume you are a trained singer too?
JR: Thank you so much. I come from a very musical family. My mum is a pianist and piano teacher, my grandfather was a jazz musician, my grandma (like my mum) studied at the Royal Academy of Music and both my sisters also studied music – flute and trumpet. When it came to music lessons, I was TERRIBLE at the violin, so I opted for singing. I did all my grades and at one point wanted to study classical singing at music college.

 
BW  How did this all start? When did you get the idea, or when did you realise you can sing anything or shall I say everything? 
JR: Haha! I just have loved a wide range of music all my life. I relished being the only 'singer' in my family. As I sang along to different pieces of music from Kate Bush, to Lady Gaga, to Beyonce and Katherine Jenkins – I just realised that I could imitate the sound and style as well. Believe me – I'm terrible at anything practical in life!!
 BW:  How do you work? How long does it take to learn to 'become' another singer? Do you chose your own material by personal preference or do you follow current trends?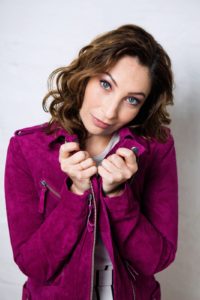 JR: I watch a lot of youtube when I'm learning speaking and singing impressions. It really helps me to watch how a person moves physically. I'll often record a clip of them singing, then record a clip of me imitating them and compare the two, until I think I've got it as close as possible. There are patterns and vocal ticks you'll find that every singer or speaker has. The fun is to exaggerate these – so the audience pick up on them too. It's always fun to get that initial laugh of recognition – when people think 'Oh my god, she does do that'.
I try and keep up with the current celebs and singers and incorporate them into my act. But only if I find them distinctive or interesting.
 BW:   When it comes to comedy you have been to Edinburgh Fringe Festival. There is a humour to your performance , are you going to expand to that area further?
JR: I love comedy  – which I think is why being a classical singer would never have really suited me.I was always the class clown. I love making people laugh and then wowing them with vocals. It makes my shows really warm and fun I think. There's plenty of standup, silly stories and speaking impressions in my show. I like to audience to get to know me.
 BW:   One thing I really liked and I am going to ask this question because I admire you for that and think our readers will find it inspirational. When you performed at Britain Got talent  you said very briefly, you just sort of finished with few things in your life and decided to start a fresh. Many people consider starting a fresh to be a perhaps a new haircut and a new place to live but you have gone for a major challenge as part of overcoming major challenges. This speaks volume about you and your unique personal power. Would you like to comment and perhaps tell us a bit more about that even just in a context of your life philosophy. Many people out there are struggling with these kind of issues and is really inspirational to see someone make a colossal success out of their challenges. We understand if you don't wish to comment and we don't have to talk about this.
JR: Oh gosh! I don't know if I have a life philosophy. I don't feel that together. I say 'Yes' to most things. Even things that might make me feel a wee bit uncomfortable – I like to give everything a try once. Then if something comes up again, I won't feel guilty for saying 'no' if I know that it's not for me. For example, I wouldn't do a talent show again. I don't regret that experience, I'm glad I did it and it did positive things for me and my career. But really didn't like the process. It was horribly stressful and actually taught me some valuable lessons about who I should and shouldn't listen to when developing my act. . . Mainly – that I really should listen to my gut and not try to please everyone.
I guess whatever you have been through or done whether bad or painful or challenging, the best thing you can do is learn from it and grow. Challenge yourself to take the plunge again, but think about what you have learned from past experiences and would do differently this time. Does that make any sense?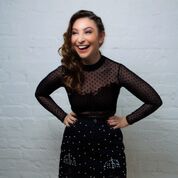 BW: Yes it does. It makes a lot of sense and thank you for answering this question. I was a bit worried it is a bit too personal.  Meanwhile, you are touring and will be in London in Soho this Summer. Tell us more what you are doing currently and what are your plans for the future?
JR: So I'm on tour with my show No Filter. It's a FABULOUS night out. I'm so excited!! Last year, following my appearance on BGT I performed quite a 'family' show. It was loads of fun and I'm super proud of what we created, but it was very 'safe'. This year I'm coming back with NO FILTER – no celebrity is safe, and I can say what I REALLY think and feel! 
You'll see more celeb impressions that you can shake a stick at, incredible music and vocal gymnastics – there'll be big laughs, cheekiness, a pinch of naughtiness, a great party atmosphere, perhaps a bit a of a tear jerking moment. In general it's a GREAT NIGHT OUT – a hugely positive, feel good show! I really love to mix up songs with singers who wouldn't usually sing them. For example – Julie Andrews singing 'I Touch Myself' or Britney Spears singing 'I've Got A Brand. So expect the unexpected and a bit of improv as the audience will get to choose their own crazy combinations which I'll perform on the spot!
I've got my brilliant pianist and arranger Michael Roulston with me so as well as the obligatory show-stopping multi-voice medleys, we'll be playing some really funny original songs which I can't wait to share,
 BW:   Considering you have 'done' all those gigs inspired by other performers what would be your ultimate performance or creation? Something Jess still dreams to do?  
JR: Absolutely  – I'd love a night at the Albert Hall with an orchestra. I'd love to tour the world! I'd love to have The Jess Robinson Show on TV one day. A big old Saturday night show – with impressions, singing, comedy and celebrity guests that I'd interview and duet with. In the meantime I adore my work on Radio 4, my many voiceovers and creating bigger and better live shows each year!
 BW: Jess what next on telly? When will we see you there again?
JR: I'm regularly popping up on bits and pieces. I recently filmed a really fun new show on Channel 5 called Celebrity Game Night with Liza Tarbuck. That'll be on pretty soon I think, so keep your eyes peeled!
BW:  Is there anything you wish to say to our readers? We have a lot of readers with children who wish to become successful performers. Share a word of wisdom please.
JR: First word of wisdom – it's probably best if you don't bring your kids to this show! Definitely a night for the mums and dads. Don't worry I haven't turned into Frankie Boyle, but I reckon you'll what to have a laugh with the girls or your hubby and a cheeky glass of wine or two. Quick, ring the baby sitter!
I think after school drama clubs are great for building a child confidence. I have lots of friends that studied the performing arts and went on to be fabulous marketing managers, working creatively on a daily basis, or public speakers, barristers. It's a great skill.
 BW:  Anything we can do for you? 
JR: Ummm. Come and see my show. Have a wonderful night with me. And say hello after!! I love meeting the people who come to see my show and having a chat afterwards.
Catch up with Jess on her latest tour. Dates and all the info are here 
http://- https://www.jessrobinson.co.uk/
Jess Robinson chatted to Billie Krstovic
Please follow and like us: